I.Mangle the Triangle
 The original .PSD got borked in a Photoshop crash. I wanted to make some adjustments, including the BG and the face, but no more.
Anyone have a good .PSD repair tool?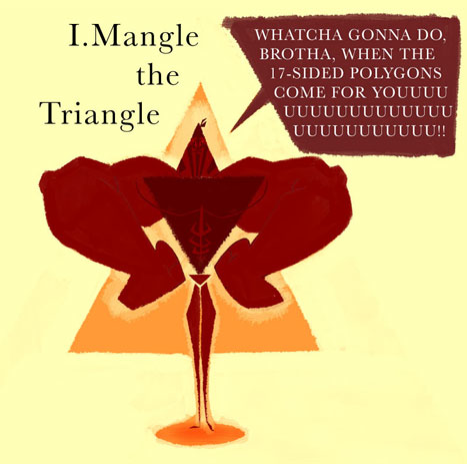 I let this one get away from me a little bit. Got a little too complicated. The face doesn't quite read. I'd like to make revisions, but it's not possible. Ah well. Into the fire with 'im!
Posted: Friday - February 08, 2008 at
at 10:44 AM
|